The Mr. Lodge sales team will assist you throughout the sales process and will be at your side as an expert at every step of the way. Our many years of market knowledge in the city of Munich and the surrounding area of Munich help us to advise you professionally and competently. We implement your individual wishes and ideas quickly. When looking for a suitable buyer, we can draw on a large circle of well-known investors in order to place your property on the market in the best possible way. Due to our comprehensive package of various services around the sales process, we are in the best position in every phase of the process and can provide you with first-class support.
We are looking forward to working with you.
1.
Viewing appointment and evaluation
We personally view your property and analyze the advantages and disadvantages of the sale. We then consult with you to determine value-enhancing measures such as Home Staging or necessary repairs and discuss our market-driven evaluation of your property.
2.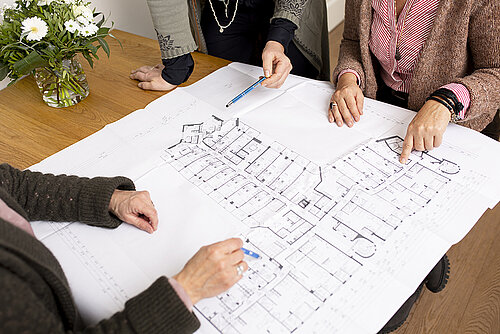 Assignment and documents
We always work transparently and offer you a performance-oriented commission arrangement. After reviewing and assessing all sales documents and floorplans we will prepare them for you and prospective buyers in a suitable manner.
3.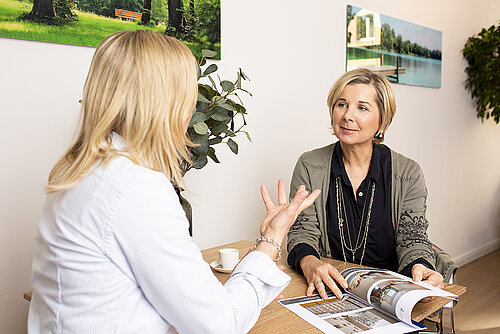 Exposé
Our photo service will arrange an appointment with you to take photos of your property. With the help of high-quality photo and video recordings we then create a detailed exposé, which we then publish on our homepage and on all current Internet portals.
4.
Acquisition
We analyze your target group and specifically address suitable clients. Together we define a suitable marketing strategy for your property.
5.
Marketing
We use all relevant marketing channels, such as mailings and targeted correspondence in the existing client base, direct contact with known interested parties, presentation on the homepage and on the internet, print media, postings and newsletters. We address existing prospective buyers and identify new ones. In all phases of the sales process we inform you about the current status of your property and discuss suitable follow-up measures.
6.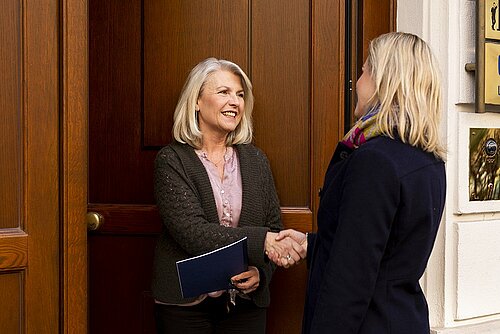 Viewing appointments
We identify serious potential buyers and arrange viewing appointments. These will be carried out by us in consultation with you or with the current tenants.
7.
Negotiations
We conduct negotiations between the client and the prospective buyer about the modalities of the sale and support the buyer in financing and the financing/loan commitment.
8.
Closing of the sale
The notarial purchase contract will be drawn up by the notary´s office in consultation with us and the contracting parties, discussed with all participants and we accompany you personally to the notary´s appointment.